¿Cuál es la diferencia entre unión de extremos no homólogos (NHEJ) y reparación dirigida por homología (HDR)?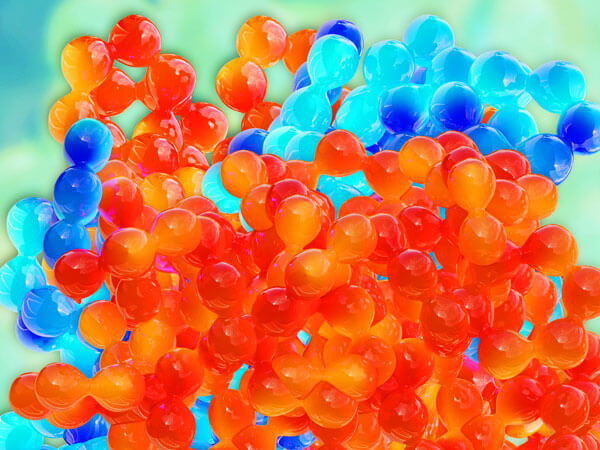 La edición del genoma de CRISPR aprovecha la capacidad de Cas9 para inducir roturas bicatenarias de ADN (DSB), generalmente unos pocos nucleótidos antes de la secuencia PAM. La posterior reparación de las DSB cromosómicas por la célula puede clasificarse en dos categorías de vías de reparación: la unión de extremos no homólogos (NHEJ) y la reparación dirigida por homología (HDR). En su núcleo, los extremos de las roturas NHEJ pueden ligarse sin una plantilla homóloga, mientras que las roturas HDR requieren una plantilla para guiar la reparación.
NHEJ es un mecanismo de reparación muy eficaz que es más activo en la célula. También es susceptible de frecuentes errores de mutación debido a las inserciones y supresiones de nucleótidos (indels). La HDR se considera el mecanismo dominante para la reparación precisa del DSB, pero sufre de baja eficiencia ya que requiere una mayor similitud de secuencia entre las hebras de ADN del donante cortadas e intactas. Hay menos errores o posibilidades de mutaciones si la plantilla de ADN utilizada durante la reparación es idéntica a la secuencia de ADN original no dañada.
1,2
Al realizar modificaciones en un gen
utilizando CRISPR
, la población de células transfectadas contendrá una combinación de alelos reparados por NHEJ y reparados por HDR. El ADN editado por HDR es mucho más deseable para garantizar modificaciones controladas.
Referencias:
1. H. Ghezraoui, et al., "Chromosomal translocations in human cells are generated by canonical nonhomologous end-joining,"
Mol Cell
55(6):829-842, 2014.
2. M. Jasin and R. Rothstein. "Repair of Strand Breaks by Homologous Recombination,"
Cold Spring Harb Perspect Biol
2013.