¿Qué tipos de virus se utilizan habitualmente como vectores?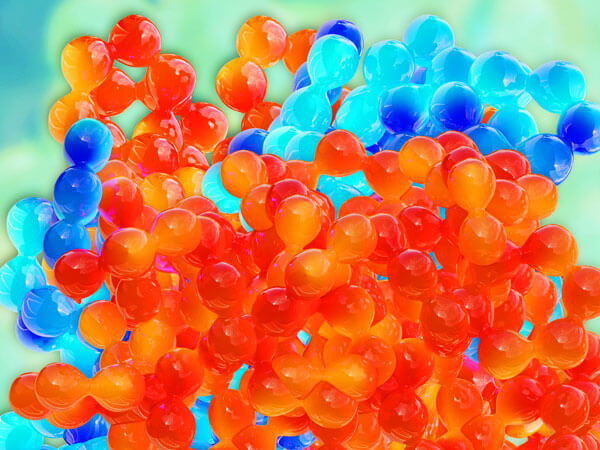 Los virus son muy diversos y se clasifican en función del tipo de ácido nucleico del genoma, de su forma catenaria, de su sentido y del método de replicación. No todas las clases de virus son adecuadas para su uso como
vectores víricos
, pero varios tipos han obtenido un uso generalizado en la investigación biológica. Los retrovirus y lentivirus proporcionan un potencial de transfección estable de alta eficiencia, pero pueden inducir a la mutagénesis y requieren mayores consideraciones de seguridad.
1-3
Los virus del herpes simple (HSV) son populares en los estudios neurológicos debido a su predilección innata por la infección neuronal.
4
Por último, los adenovirus y los virus adenoasociados (AAV) combinan una alta infecciosidad con un bajo riesgo de seguridad, pero son altamente inmunogénicos, lo que limita la eficacia de la transducción.
5,6
Referencias:
1. D.S. Anson, "The use of retroviral vectors for gene therapy-what are the risks? A review of retroviral pathogenesis and its relevance to retroviral vector-mediated gene delivery,"
Genet Vaccines Ther
2: 9, 2004.
2. J.M. Coffin, et al., "Retroviruses," Principles of Retroviral Vector Design. Cold Spring Harbor (NY): Cold Spring Harbor Laboratory Press; 1997.
3. J.B. Connolly, "Lentiviruses in gene therapy clinical research,"
Gene Ther
9(24): 1730-1734, 2002.
4. R.H. Lachmann, "Herpes simplex virus-based vectors,"
Int J Exp Pathol
85(4): 177-190, 2004.
5. W.S.M. Wold and K. Toth, "Adenovirus Vectors for Gene Therapy, Vaccination and Cancer Gene Therapy,"
Curr Gene Ther
13(6): 421-433, 2013.
6. S. Daya and K.I. Berns, "Gene Therapy Using Adeno-Associated Virus Vectors,"
Clin Microbiol Rev
21(4): 583-593, 2008.